Bonaire Diving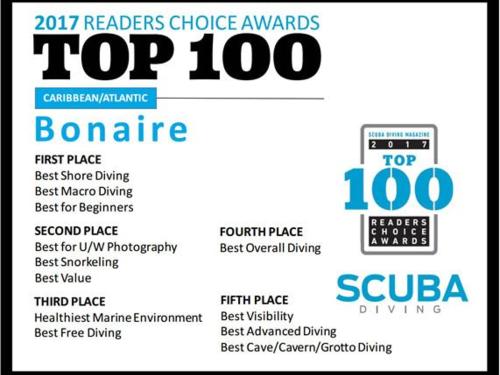 Consistently recognized as one of the top diving destinations in the world, Bonaire will meet and beat your expectations with over 100 dive sites to choose from. Whether it be shore diving, boat diving or wild side diving, Bonaire has it all.
Showing off our beautiful island, tailoring the perfect dive trip exactly to your needs, introducing new divers to the wonders of the ocean and make diving as safe, convenient and fun as possible. It's not just our job, it's our passion! VIP Diving is more than just diving.
Because we only dive in small groups, typically with a maximum of 4 people, we can offer every diver, from beginners to the most experienced, the personal attention he or she requires. We believe this results in more fun and better diving. From the moment you book your dive package, till the last time rinsing gear, our professional staff makes sure that you will experience a perfect dive holiday.
Bellafonte Luxury Oceanfront Hotel works closely together with VIP Diving and Dive Friends Bonaire